Vaccination tours on the table
Vaccination tours on the table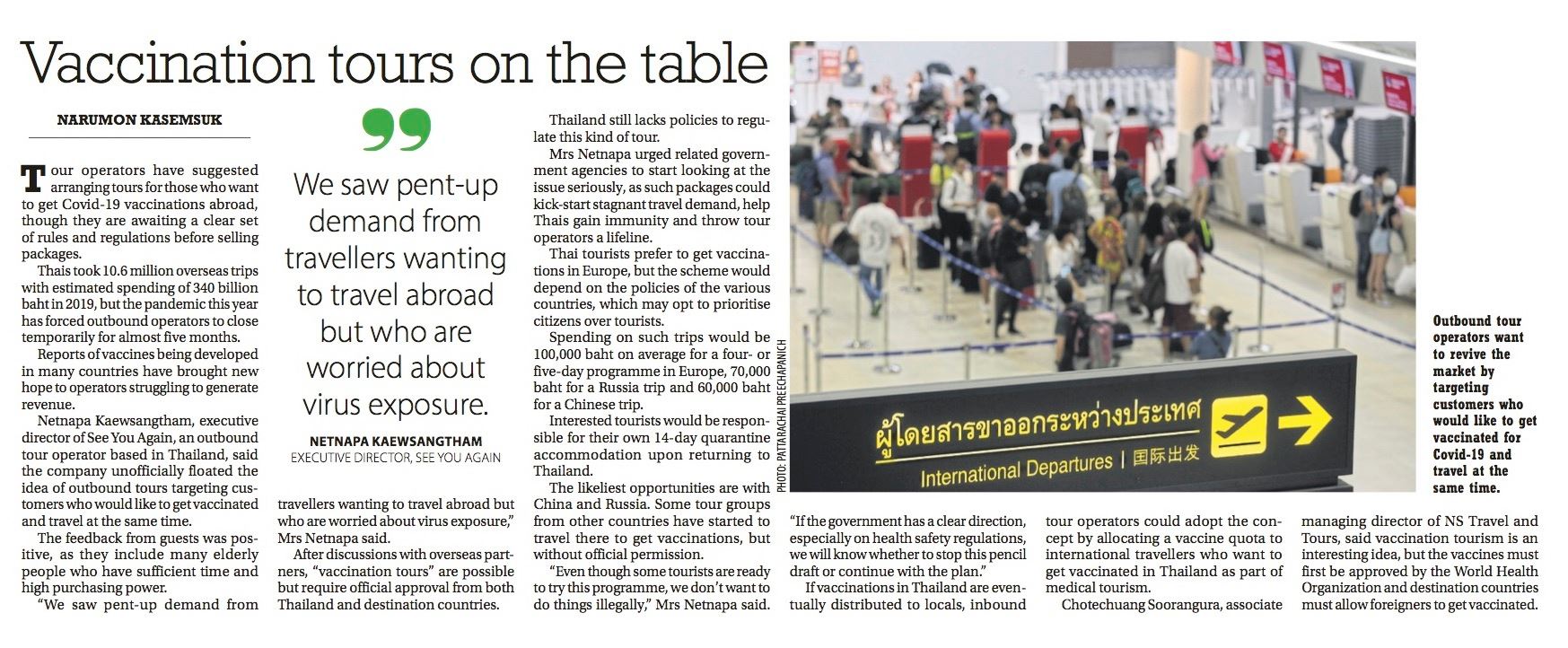 Tour operators have suggested arranging tours for those who want to get Covid-19 vaccinations abroad, though they are awaiting a clear set of rules and regulations before selling packages.

Thais took 10.6 million overseas trips with estimated spending of 340 billion baht in 2019, but the pandemic this year has forced outbound operators to close temporarily for almost five months.

Reports of vaccines being developed in many countries have brought new hope to operators struggling to generate revenue.

Netnapa Kaewsangtham, executive director of See You Again, an outbound tour operator based in Thailand, said the company unofficially floated the idea of outbound tours targeting customers who would like to get vaccinated and travel at the same time.

Aussie Ewan beats 'best mate' Bennett to Tour 11th stage
Tour operators putting quality first
Stranded holidaymakers sue tour operator

The feedback from guests was positive, as they include many elderly people who have sufficient time and high purchasing power.

"We saw pent-up demand from travellers wanting to travel abroad but who are worried about virus exposure," Mrs Netnapa said.

After discussions with overseas partners, "vaccination tours" are possible but require official approval from both Thailand and destination countries.